Working Together for a Bully-Free School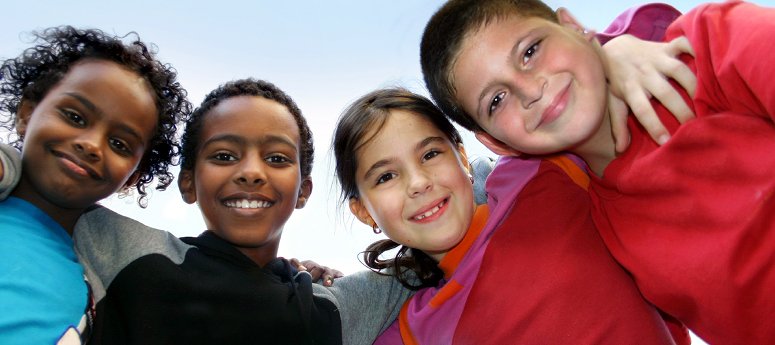 What can you do?
      Bullying occurs at all schools to varying degrees.  Our goal  is to reduce bullying by teaching everyone at Butler how to recognize bullying by providing positive steps for students to take when dealing with bullies and ensuring that adults supervising students know what to do when bullying is reported or witnessed.  Most of this information and advice can be found at  the websites listed at the bottom of this page. 
What is bullying?
    The first step to defeating bullying is understanding what it is.  "A person is bullied when he or she is exposed, repeatedly and over time, to negative actions on the part of one or more other persons, and he or she has difficulty defending himself or herself (Olweus, Crime Prevention Works).This definition includes three important components.
     1. Bullying is aggressive behavior that involves unwanted negative actions.
     2. Bullying involves a pattern of behavior repeated over time.
     3. Bullying involves an imbalance of power or strength.
     It is important to recognize the difference between bullying and more random or impulsive behavior.  Bullying is not random teasing.  Bullying is more than an argument over a call on the soccer field or a disagreement over who goes first.  Not all verbal or physical aggression is bullying.
Bully prevention at Butler
We have implemented a research-based bully prevention program called "Bully Prevention in Positive Behavior Support."  This program was designed under the direction of the U.S. Department of Education.  You will find a complete description of this program at the link below. Students and adults at Butler will be taught to recognize bullying and trained strategies to empower victims and report bullying immediately.    Adults will be taught to take bullying seriously and respond appropriately.
As  victims or bystanders, students are encouraged to tell the perpetrator to STOP. If the aggressive behavior continues, they are taught to WALK away.  If they continue to be harassed, they are to TALK to an adult. All students and the adults that supervise them will be retrained at the beginning of each year through explicit instruction with follow-up as outlined by the program.
Advice for parents from the National Crime Prevention Council
Parents can play a central role to preventing bullying and stopping it when it happens. Here are a few things you can do.
– Teach kids to solve problems without using violence and praise them when they do.
– Give children positive feedback when they behave well to help build self-esteem. Help give them the self-confidence to stand up for what they believe in.
– Ask your children about their day and listen to them talk about school, social events, their classmates, and any problems they have.
– Take bullying seriously. Many kids are embarrassed to say they have been bullied. You may only have one chance to step in and help.
– If you see any bullying, stop it right away, even if your child is the one doing the bullying.  If you see it happening at school, please notify a teacher or the principal.  
– Encourage your child to help others who need it.
– Don't bully your children or bully others in front of them. Many times kids who are bullied at home react by bullying other kids. If your children see you hit, ridicule, or gossip about someone else, they are also more likely to do so themselves.
– Support bully prevention programs in your child's school. 
Communication is the key
Too often, bullying goes unreported until it has happened for a long time.  Students at Butler will be reminded everyday during morning announcements to tell an adult if they are being bullied, or if they are worried about coming to school.  Please encourage your child to report to an adult at school if they feel they are being hurt in any way.
Thank you for your support, 
Mr. Nalwalker
Bully Prevention in Positive Behavior Support         
http://www.pbis.org/common/pbisresources/publications/bullyprevention_ES.pdf
Violence Prevention Works                                  
http://www.olweus.org/public/bullying.page
National Council for Crime Prevention                   
Advice for Parents: What Parents Can Do
Stopping the common dynamic of bullying among girls: Girls and Bullying